Posted by Jason on Wednesday, Apr 7, 2021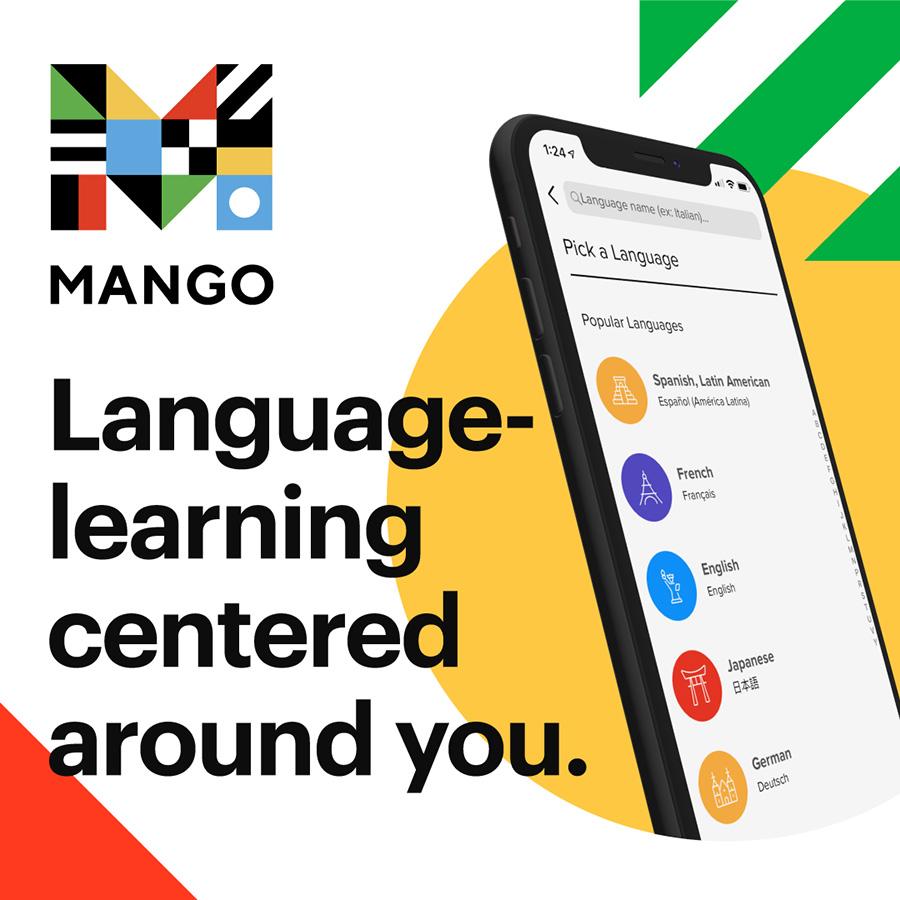 This award-winning language-learning platform engages learners of all levels with specific methodology and features that build speaking skills and retention.
With Mango, ICPL cardholders have free access to:
Over 70 world languages and more than 20 ESL/ELL courses
Listening & Reading Activities for reinforcing learned material and building new skills
Grammar and culture insights for authentic and reliable learning 
Assessments and Chapter Recaps to check understanding and learning progress
Personalized review that adapts to your learning pathway
Study Reminders to keep you on track and motivated
Family Profiles for additional parent and family engagement
Start learning with Mango:
Step 1: Download the Mango Languages mobile app from the App Store (iOS) or the Google Play Store (Android) and log in if you already have an account, or sign up to create a profile. 
Step 2: Find and select the 'Subscribe for more' option in the dropdown menu at the top right. On the next screen, tap 'Search' next to where it says 'Access Near You: Find Free Mango.' 
Step 3: After searching for and tapping on your library's name, enter your library card number and then hit 'Done' or 'Go' on the keyboard. 
Step 4: Select your language course. Choose from over 70 world languages, including English, and start learning!
Having trouble getting access? We are available to help at www.icpl.org/services/ask.
Categories